We're locals – and that counts
Our pest control service is based in Casino and we frequently travel to all areas of North Coast New South Wales and even beyond. We are a family owned and operated business and we pride ourselves in our ability to provide friendly, professional and safe pest control solutions.
We are not franchised to any other company and we believe that this creates value for our customers. We can freely apply our training, experience and expertise, unencumbered by directives from disconnected decision makers. This is especially important considering that pests function differently in different environments. Aspects such as humidity, proximity to natural reserves, lifestyle and cultural consideration all come into play as a means of determining the cause, effect and solution to pest infestations.
A brief history of our company
Casino Pest Control Pty. Ltd. was previously owned by John and Mary Schwager and in 2017 they sold the business to us. John and Mary had been working in the pest control industry for more than 30 years.
We acquired the business from them because we recognised its potential to be the leading pest control service in our region and also because our skills base and interests were so closely aligned; our aim being to build on their excellent service record and business success.
Michael Knight, our chief technician, had worked with John and Mary as a teenager and after several years of working independently of them, decided again to pursue his career as a pest control technician. He then completed his technical training and matured his practical skills under their guidance.
To this day we are very grateful to have the continued support and guidance of the previous owners of our business. John and Mary generously provide us with the benefit of more than thirty years of skill and experience helping locals overcome costly pest infestation problems.
Like John and Mary, we value honesty, professionalism and local knowledge and strive to uphold these principles as a means of conducting our every day business.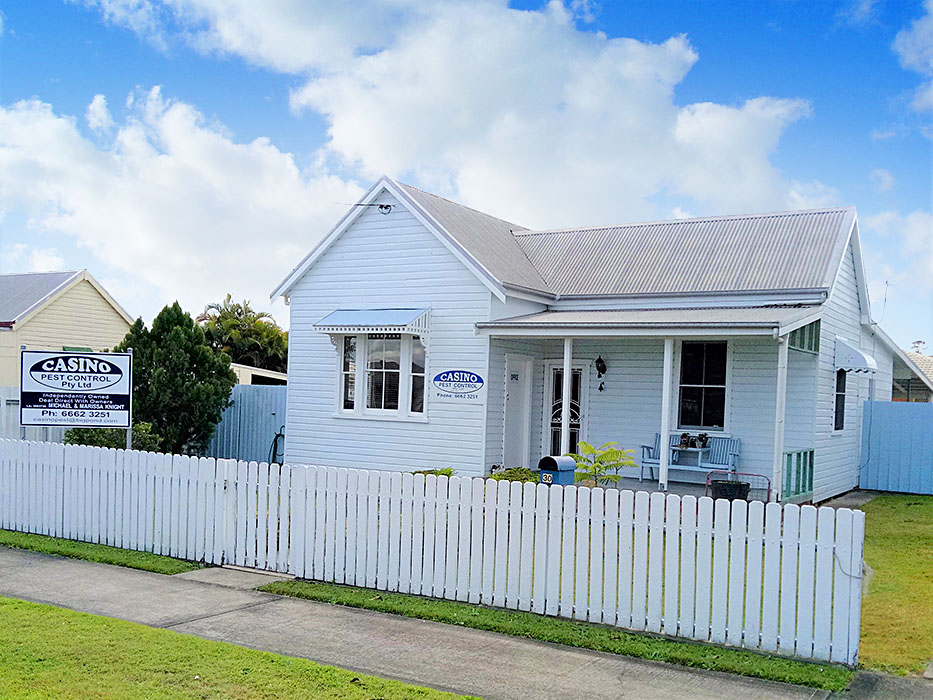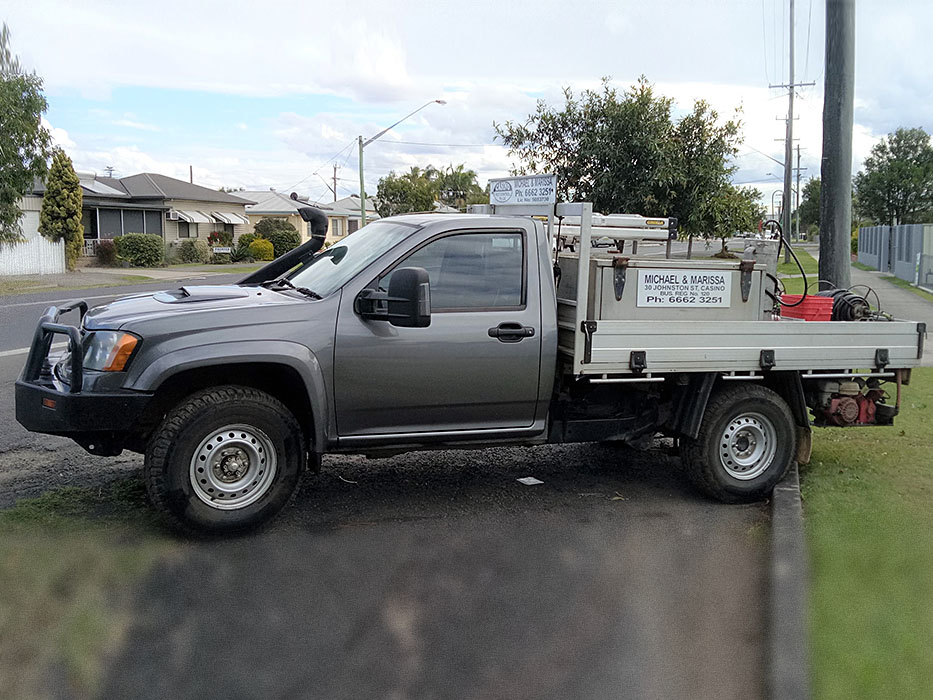 Please let all your friends know about Casino Pest Control
Request a Pest Control Inspection
The first step to resolving your pest problem is to book an inspection. You can do this by giving us a call on 02 6662 3251 or, if it's now after hours, please use our quick contact form and we'll be in touch promptly (usually first thing the next working day). To send us a more detailed message, please use our CONTACT PAGE.
Our Pest Control Service Areas
We primarily provide Pest Control Services to the Northern Rivers and North Coast New South Wales, however requests for our service further afield will also be considered.
Casino, Coraki, Woodburn, Broadwater, Evans Head, Wardell, Ballina, Alstonville, Lennox Head, Byron Bay, Lismore, Goonellabah, Dunoon, Nimbin, Kyogle, Bonalbo, Woodenbong, Urbenville, Green Pigeon, Tabulam, Rappville.